I think I have a new chocolate crush! Have you heard of Chocoley? You must check them out…like now!!! They sent me an apple kit to try out. It came with sticks for my apples, caramel and 3 kinds of chocolate-milk, dark and white. I couldn't wait to melt down the caramel and get dipping. I was thrilled with how perfectly the caramel stuck to the apples and coated them. This is not always the case when you buy caramel. And the chocolates were so easy to drizzle on with their special drizzle bottle. What fun!!!! Of course, you can dress these up any way you'd like. I did drizzles and chopped peanuts along with marshmallows for my boys. They'd be super cute with mini m&m's too!!! Chopped heath bar-mmmmmm! The choices are endless!!!! Check out Chocoley and see all of their products. I absolutely love that their chocolates come labeled right on the bag as peanut free, tree nut free, celiac safe and egg free. You can feel safe making this for kiddies who have these allergies!!!! You can also like their facebook page here!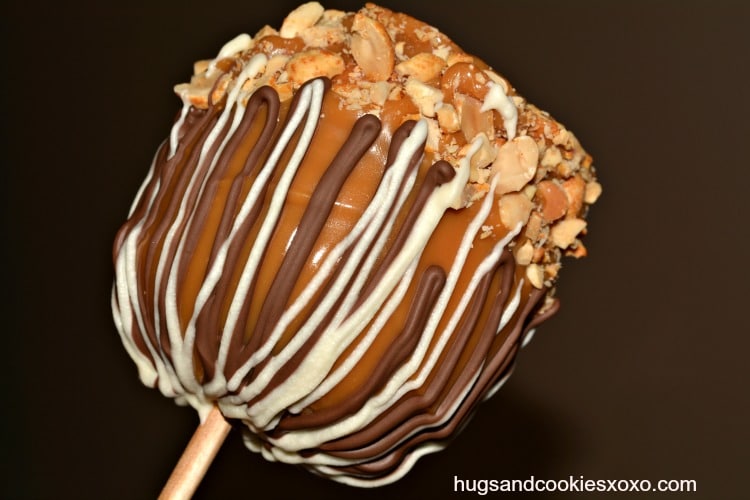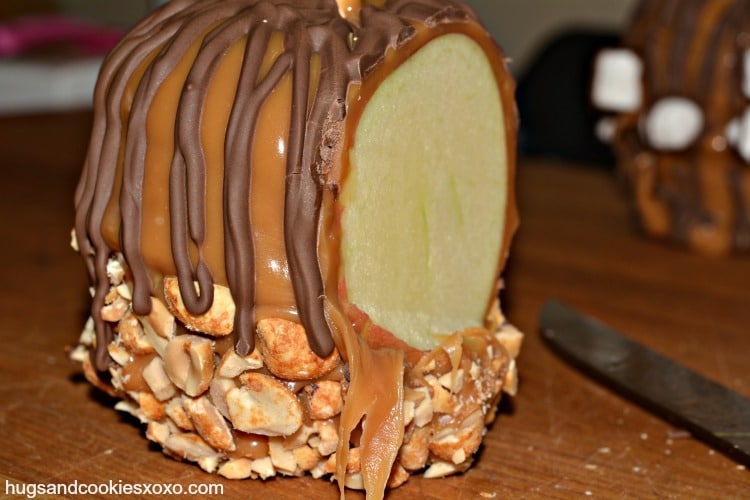 Ingredients for Caramel Apples with Chocolate
1 container of Chocolaey's Gourmet Caramel
Chocoley's Bada Bing Bada Boom Chocolates-flavors of your choice! I used Milk and White for these!
Squeeze Bottle for drizzles
chopped peanuts or toppings of choice
Apples, I used Braeburn
Wash and dry apples. Insert sticks. Melt caramel according to Chocoley's package instructions and dip each apple. Lay on a silpat sprayed with cooking spray. Immediately press in chopped nuts along the bottom. Melt chocolates in squeeze bottle and squeeze on drizzles to the apple. Let sit until chocolate sets and dig in!!! WOW!!!!