Cast Iron Mac and Cheese
This was a HUGE hit and will definitely be made again and again in my house. Everything made in a cast iron skillet is just a little more special and a little more delicious! Using Wondra flour is one of the secrets to the smoothest sauce ever! No clumps, no lumps! You may also love
Macaroni and Cheese Doughnuts
or 
Fried Macaroni and Cheese
. Another variation I just tried was using cut fusilli and topping it with crispy pan fried pancetta once out of the oven. I diced 8 ounces of pancetta and pan fried until crispy. I would recommend using slightly less than 2 cups of the fusilli as it soaked up more cheese sauce in the oven than the elbows.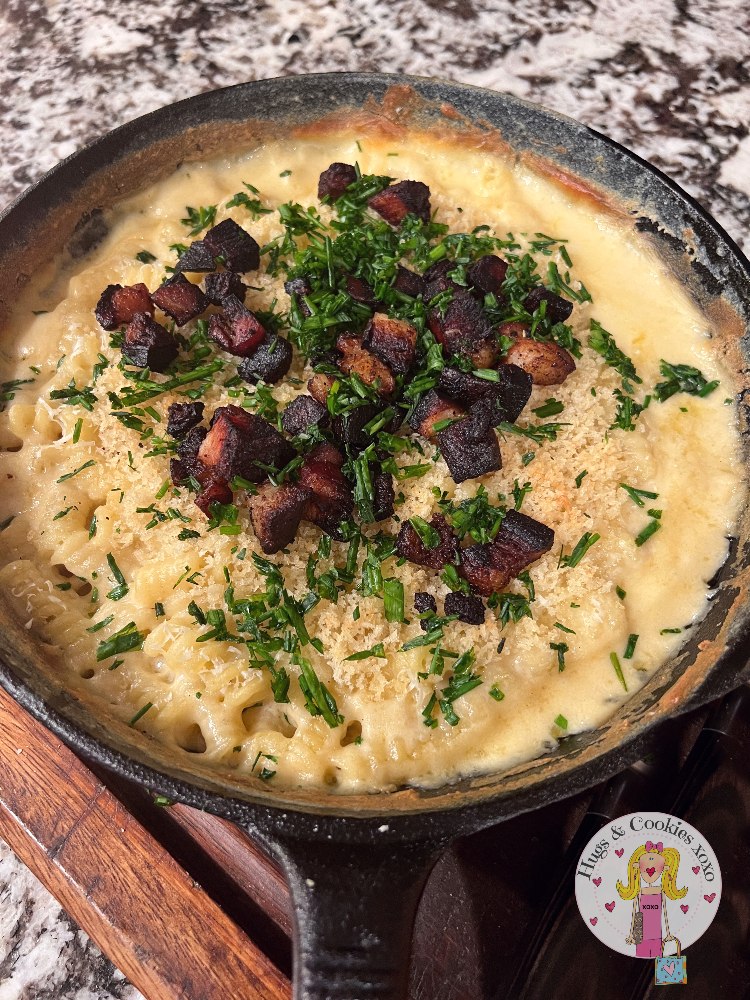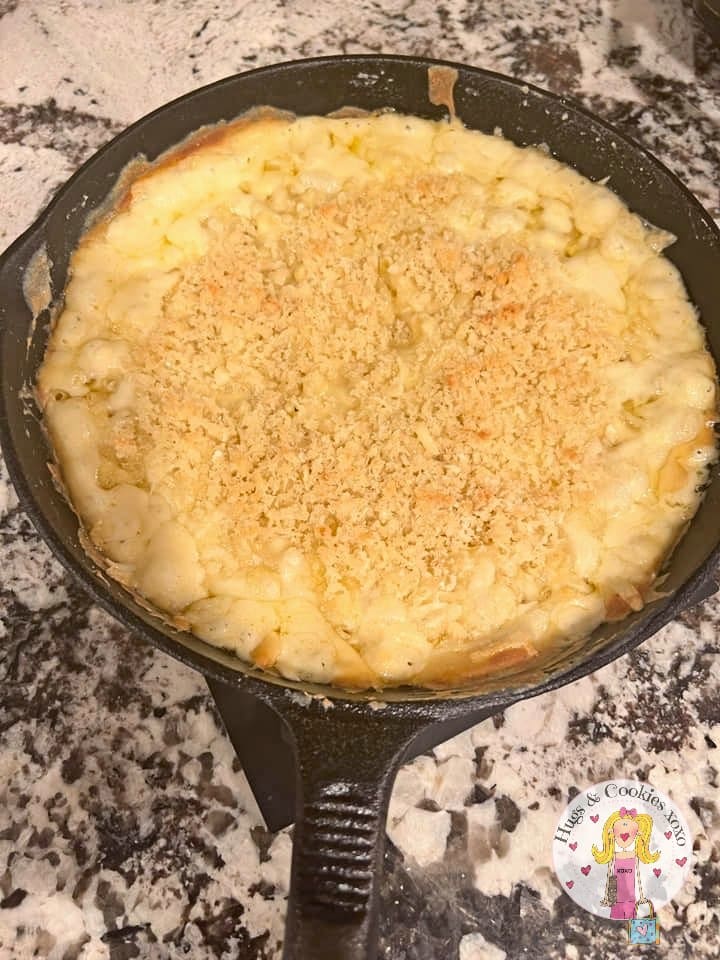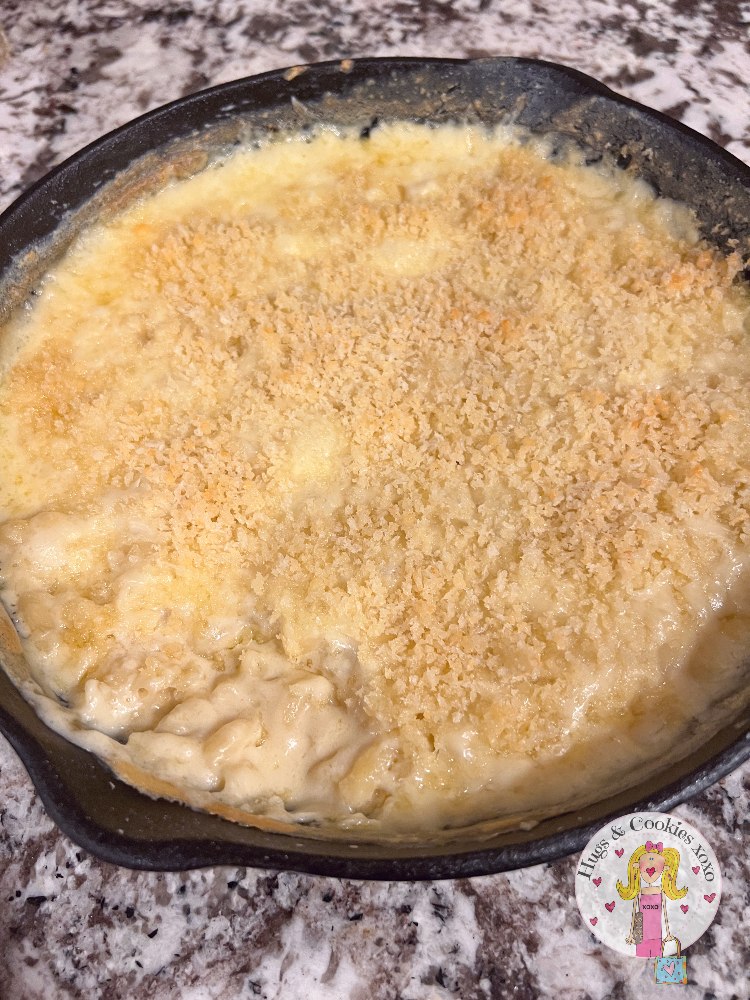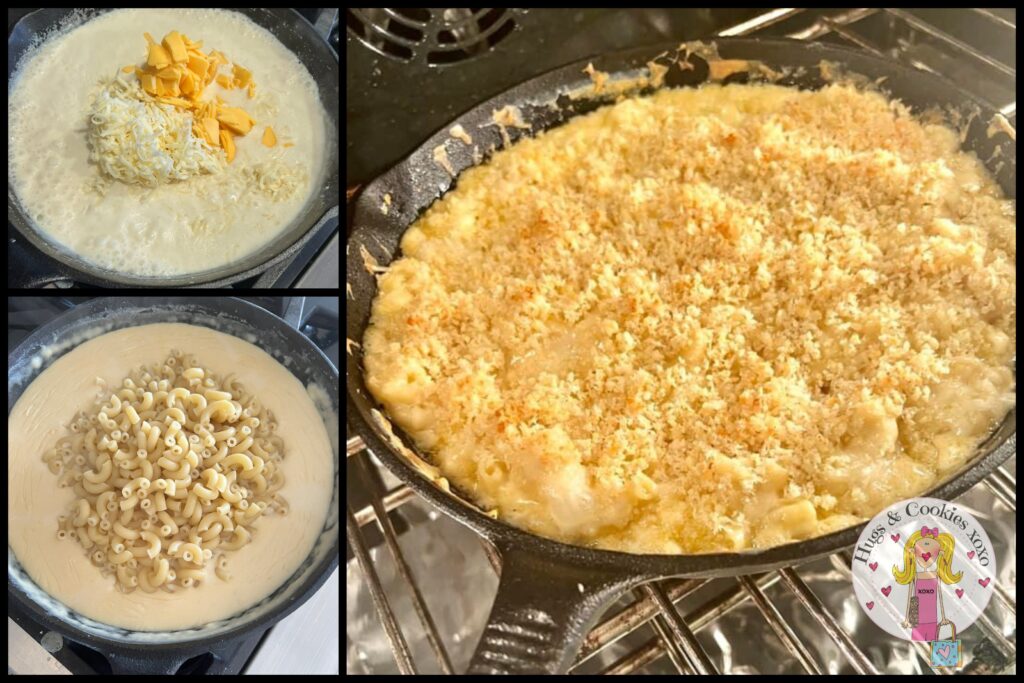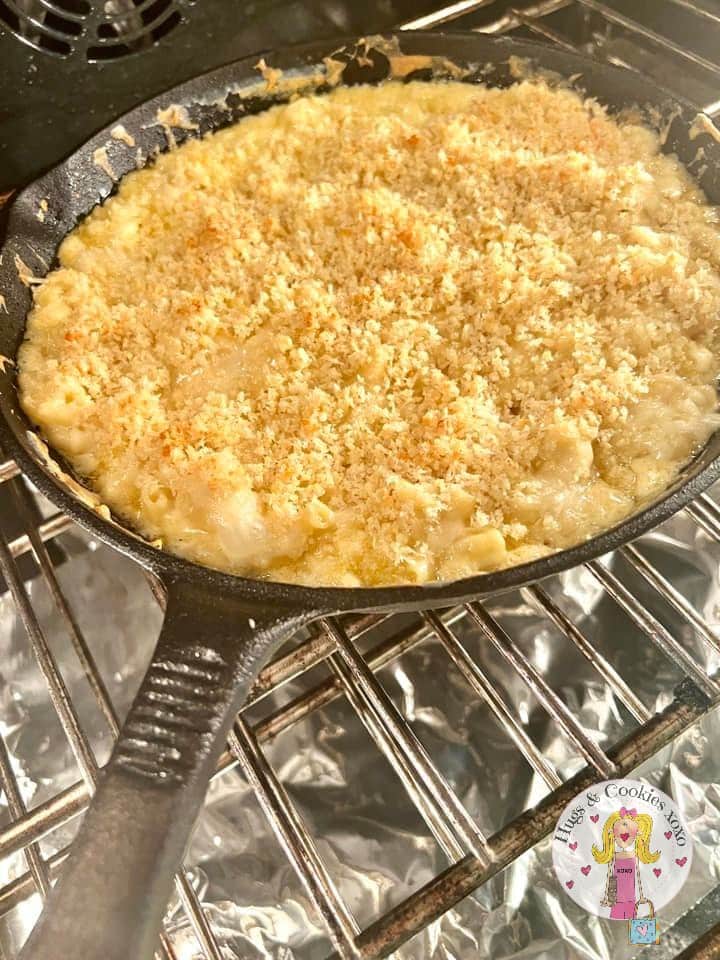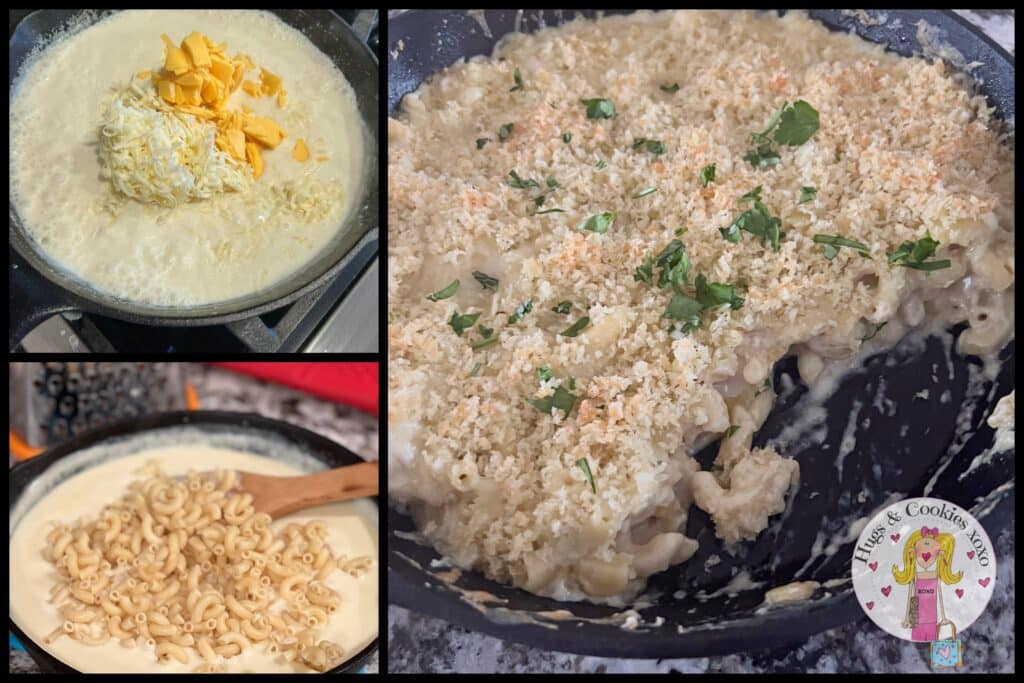 You may need:
Cast Iron Skillet Mac and Cheese
Ingredients
3 Tablespoons Butter
2 Tablespoons Wondra flour
2 cups whole milk, warmed in microwave
2 tsp. salt
1 cup shredded Gruyere
½ cup American cheese (i break up deli slices)
¼ c. grated parmesan to sprinkle just around the edges of the skillet (Or fontina also great!)
2 cups cooked elbows
Panko Topping
1 T. melted butter
2 T. parmesan cheese
¼c. plus 2 T. panko
Instructions
Preheat oven 375.
Melt butter in a 10 inch cast iron skillet over medium-low.
Whisk in flour and cook for two minutes.
Vey gradually add milk and raise heat to bring mixture to a boil. Stir constantly.
Add salt.
Once it boils, lower to a simmer for 5 minutes to thicken it.
Whisk in cheese and once smooth add the pasta.
Panko Topping
Mix all and sprinkle over the mac and cheese.
Bake at 375 for 20 mins until bubbling.