This Chocolate Chip Cheesecake Croissant French Toast Casserole is insane. It is delicious, easy, impressive and our new weekend go-to for breakfast!! Bring on the company because they will love you for it, too! The custard is actually made from cream cheese and it reminds me of a wonderful cheesecake batter. then, you pour it over big, fluffy croissants and add some chocolate. A no-brainer, right? You let it sit for 20 minutes to soak up the custard and then pop into the oven. 40 minutes till the most divine breakfast!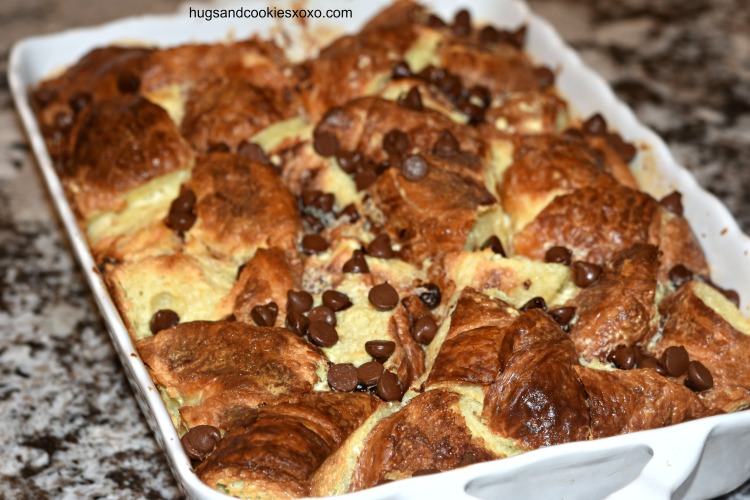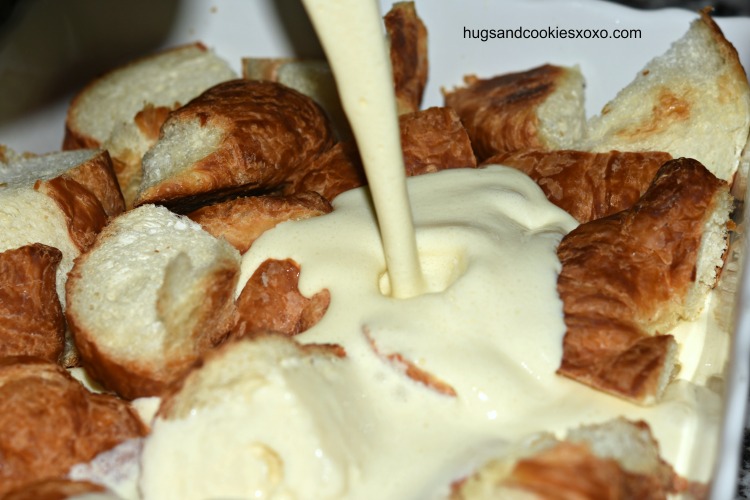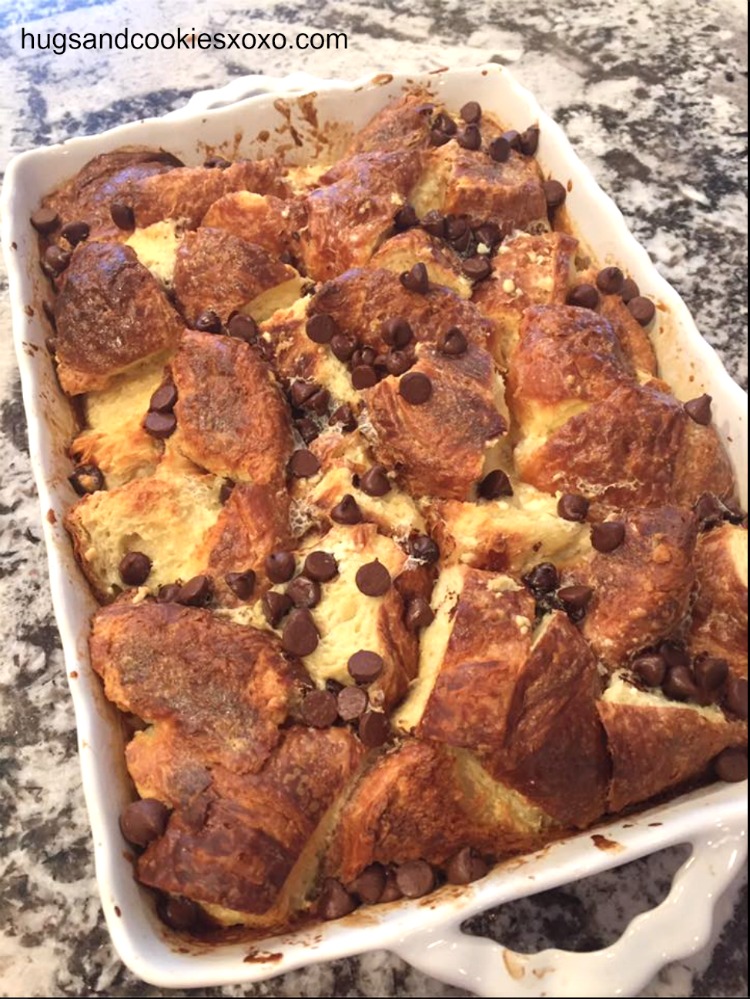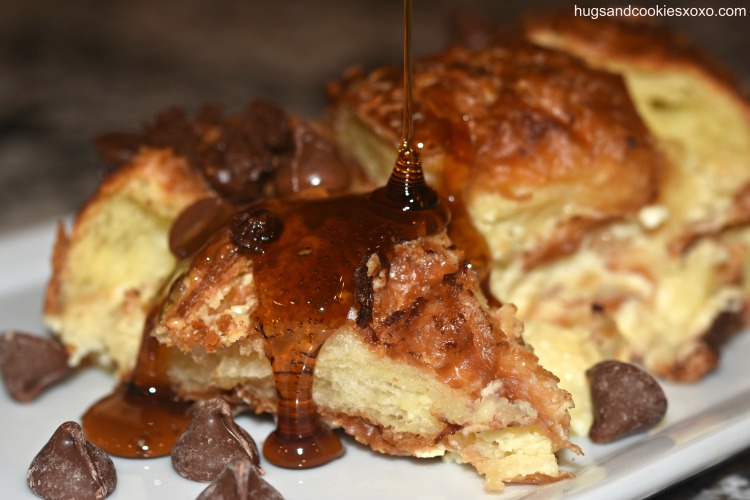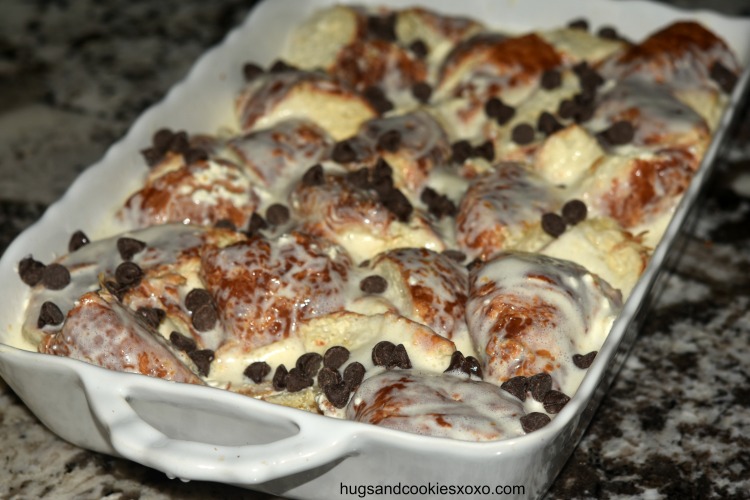 You'll Need:
Chocolate Chip Cheesecake Croissant French Toast Casserole
Ingredients
15 ounces large croissant, frozen, coarsely cut (Costco!!)
16 ounces soft cream cheese
⅓ cup sugar
4 eggs
2 tsp vanilla
2 cups whole milk
Handful of semi-sweet chocolate chips
Instructions
Lightly grease 9x13 dish with sides.
Lay croissants in dish.
In mixer, beat cream cheese and sugar.
Add one egg at a time.
Add milk and vanilla slowly and beat till smooth.
Pour over croissants and let sit 20 minutes.
Bake at 350 for 35-40 minutes.
If getting too brown, lightly cover with foil so inside can finish cooking through.
Serve with maple syrup and whipped cream!
Adapted from Plain Chicken-thank you for this recipe!! It is a keeper!


You May Love These, Too! XOXO