Homemade Pizza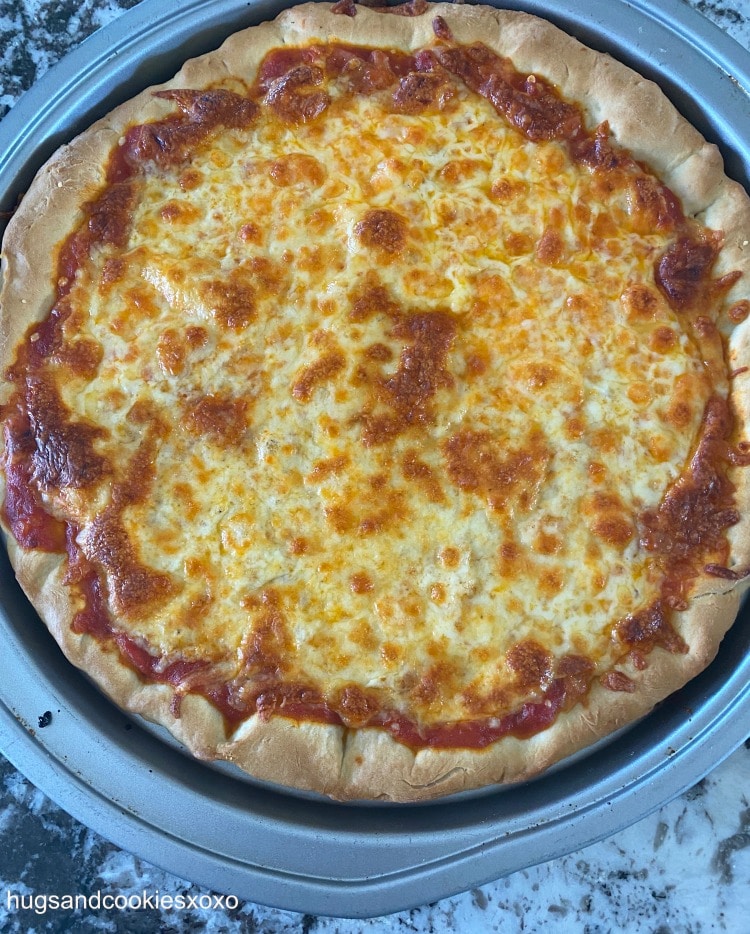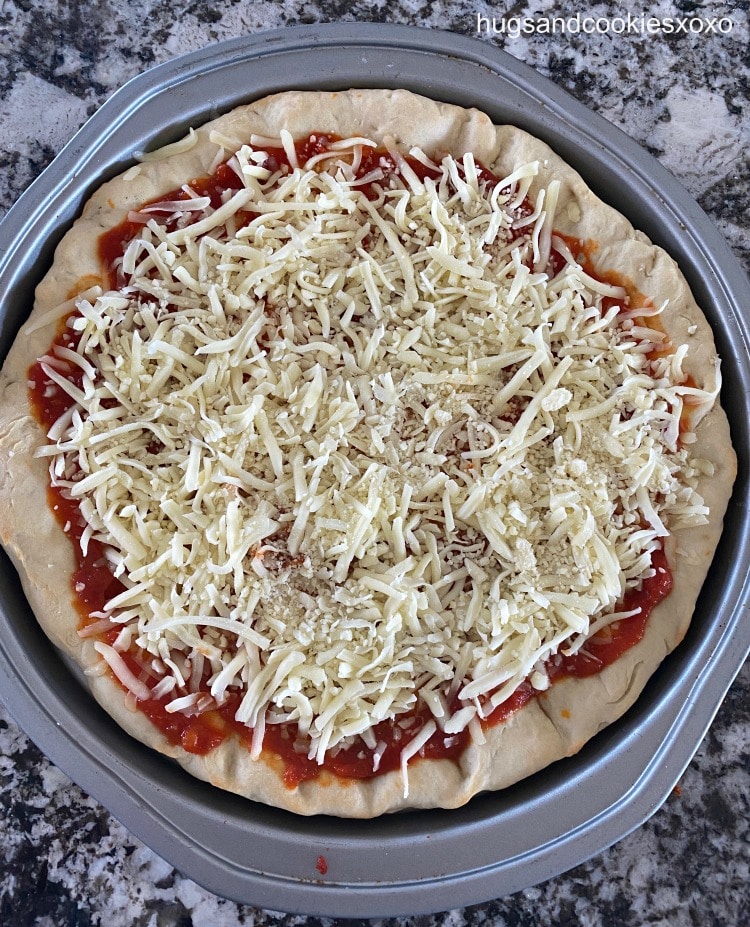 Homemade Pizza
Ingredients
1-3/4 to 2-1/4 cups all-purpose flour
1 envelope Fleischmann's® Pizza Crust Yeast
1-1/2 tsp. sugar
¾ tsp.salt
⅔ cup very warm water (120° to 130°F)*
3 T. canola oil
½ to 1 cup pizza sauce
8 ounce package shredded mozzarella cheese
Instructions
Preheat oven to 450°F.
Combine 1 cup flour, yeast, sugar and salt in a large bowl.
Add water and oil and stir to combine,
Gradually add enough remaining flour to make a soft dough.
Knead on a floured counter adding more flour until smooth. (about 4 mins.)
Pat dough onto a pizza pan
Prebake 8-10 mins for a crisper crust.
Take out of the oven and spread on sauce and top with cheese.
Put back in the oven until the cheese is browned and bubbly! (8-12 mins) Watch it closely!
Recipe adapted from Fleischmann's