Nutella S'mores Bars
The Nutella lovers will go crazy for these bars. Nutella S'mores Bars are best eaten warm from the oven for the ooey gooey center filling that everyone will love! You may also love Cosmic Nutella Stuffed Chocolate Cookies and Nutella Butter Bars.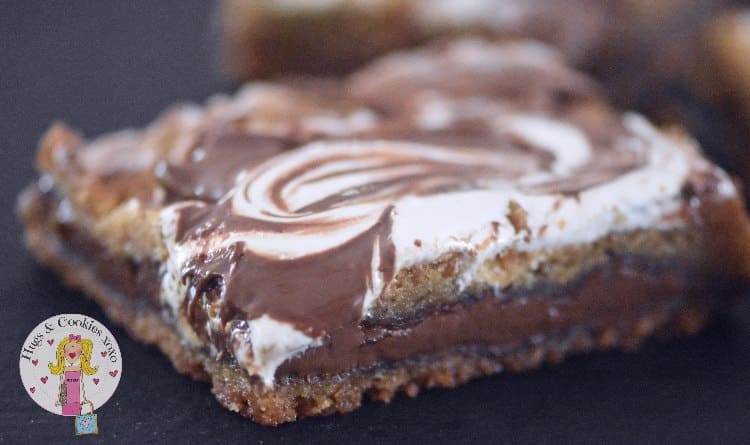 You may need:
Nutella S'mores Bars
Ingredients
1 cup graham cracker crumbs
1 cup plus 2 T. flour
½ tsp kosher salt
1 cup salted butter
⅔ cup light brown sugar
1 T. vanilla extract
1 cup Nutella
4 ounces marshmallow fluff (plus a little extra for out of the oven)
Instructions
Preheat oven to 350F and line a 9x9 pan with nonstick foil.
Beat butter and sugar until light and creamy.
Add vanilla, flour, graham crumbs.
Press ⅔ of this dough into the pan.
Spread on the Nutella with an offset spatula.
Dollop the fluff on top across the Nutella.
Flatten pieces of the rest of the dough and lay on top of the fluff and Nutella.
Bake for approx 30 mins.
Hot out of the oven I added a few more dollops of fluff.
Cool a bit and eat warm.
Adapted from
The View From Great Island