Double Stuf Cookies
There has a been a LOT of cookie stuffing here lately! From
Devil Dog Stuffed Cookies
to 
Twinkie Cookies
and
Funny Bone Cookies
! Next up, had to be double stuf oreos! Did you ever notice Nabisco spells Double Stuf with one f? Go figure!
Picky Palate
was the first place I saw Oreos stuffed in cookies-Genius! You can check out her recipe, too. For these Double Stuf cookies, I used my "Killer Chocolate Chip Cookie" recipe! I hope you love these as much as we do! I used Trader Joe's HUGE pound plus milk chocolate bar in these. It made all the difference and you will find it melts way better than chocolate chips. Try it in all of your cookie recipes!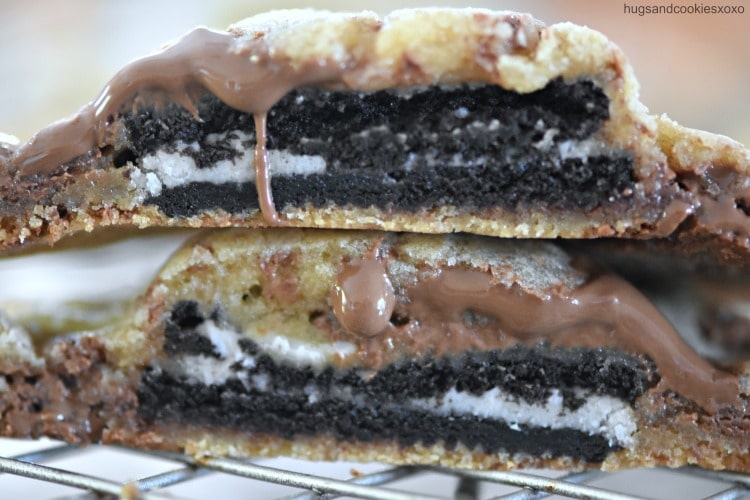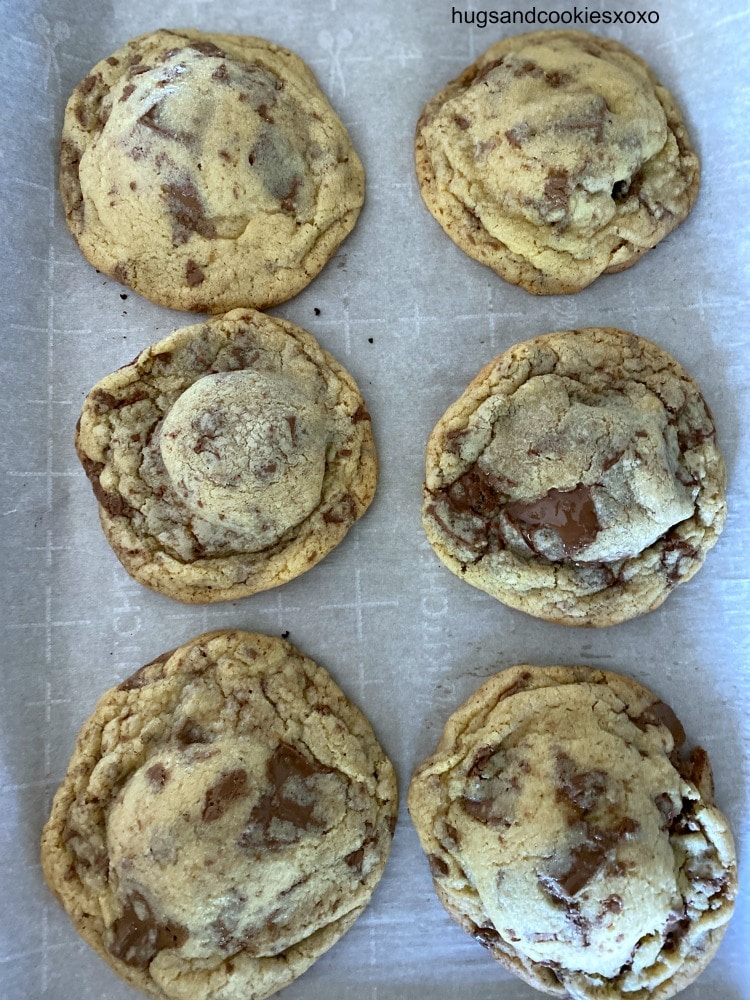 You may need:
Double Stuf Cookies
Milk Chocolate Chunk Cookies
Ingredients
2 cups flour
½ tsp. kosher salt
½ tsp. baking soda
1½ sticks soft butter
1 cup light brown sugar
½ cup regular sugar
1 T. vanilla extract
1 egg
1 egg yolk
½ of a Trader Joe's Pound Plus Milk Chocolate Bar, Chopped
Double Stuf Oreos
Instructions
Preheat oven to 350 degrees. Line cookie sheets with parchment.
Beat butter and both sugars until well blended.
Add in vanilla, egg and yolk until light and creamy.
Add in flour, salt and baking soda just until incorporated.
Stir in chocolate chunks by hand.
Take a large amount of dough...just enough to encase/cover an Oreo and flatten it a bit.
Bake 12-14 minutes and cool.