Red Velvet Layered Cheesecake
Red velvet cake is always a crowd pleaser and so is cheesecake so it only makes sense to combine the 2 into one delightful treat! This recipe uses a box mix for the red velvet cake making it super simple! You will bake 2 layers and use one for the bottom. The second you will use for the crumbs but you will definitely have extras. You can use the extras to make cake pops if you'd like! You may also like Red Velvet Fudge,  Red Velvet Oreo Cheesecake   and RED VELVET and WHITE CHOCOLATE COOKIES!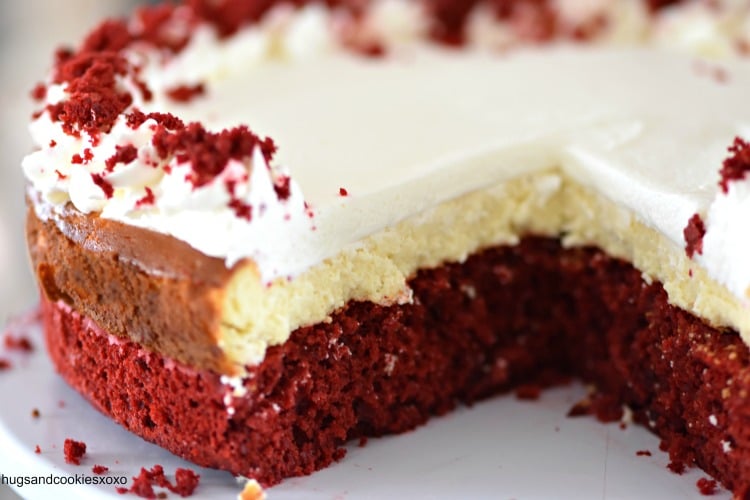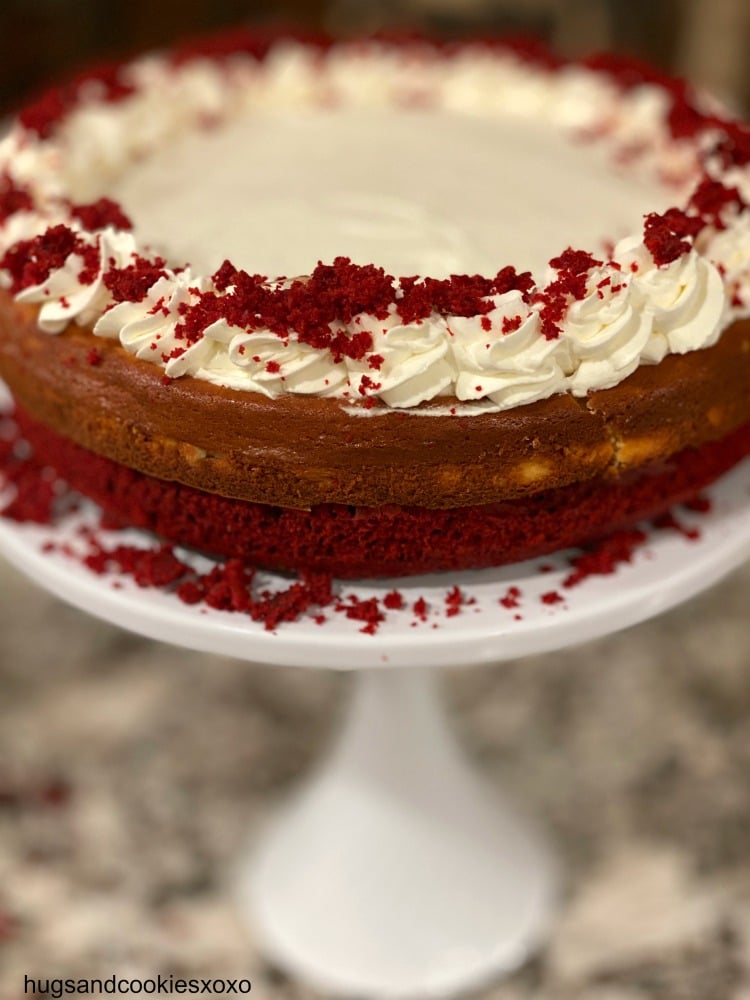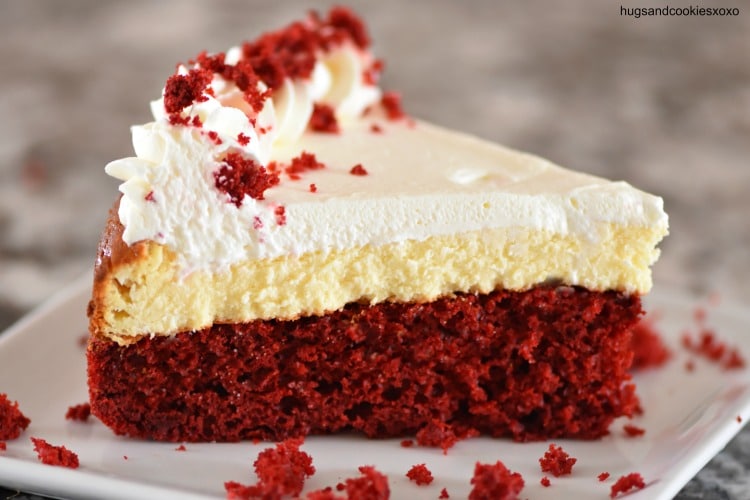 Red Velvet Layered Cheesecake
Ingredients
Cake
1 box red velvet cake mix, prepared according to box directions
Cheesecake
16 ounces soft cream cheese
⅔ c. sugar
2 eggs
⅓ c. sour cream
1 T. flour
1 tsp. vanilla extract
¼ tsp. kosher salt
Topping
2 cups heavy cream
4 T. powdered sugar
2 tsp vanilla
Instructions
Red Velvet cake layer:
Preheat oven to 350F.
Grease one springform 9" pan and two 9" round cake pans.
Pour prepared cake batter into 2 round pans and bake according to box directions.
Cool
Cheesecake
Beat cream cheese and sugar.
Add eggs
Add sour cream, flour, vanilla, and salt and beat until combined.
Pour in springform pan and bake approx 40 mins until center still jiggles.
Cool and then freeze this layer and the red velvet layers.
Topping
Whip all until soft peaks form
Lay the cheesecake on a platter and spread with a thin layer of cream to help the two stick.
Place red velvet on top.
Frost and use the extra layer cake to make crumbs for decoration. Can use the extra of that layer to make cake pops, if you'd like!
Adapted from my Bestie at
My Incredible Recipes!