Hot Fudge Caramel Cheesecake
You may also love Hot Fudge Ice Cream Cake Roll.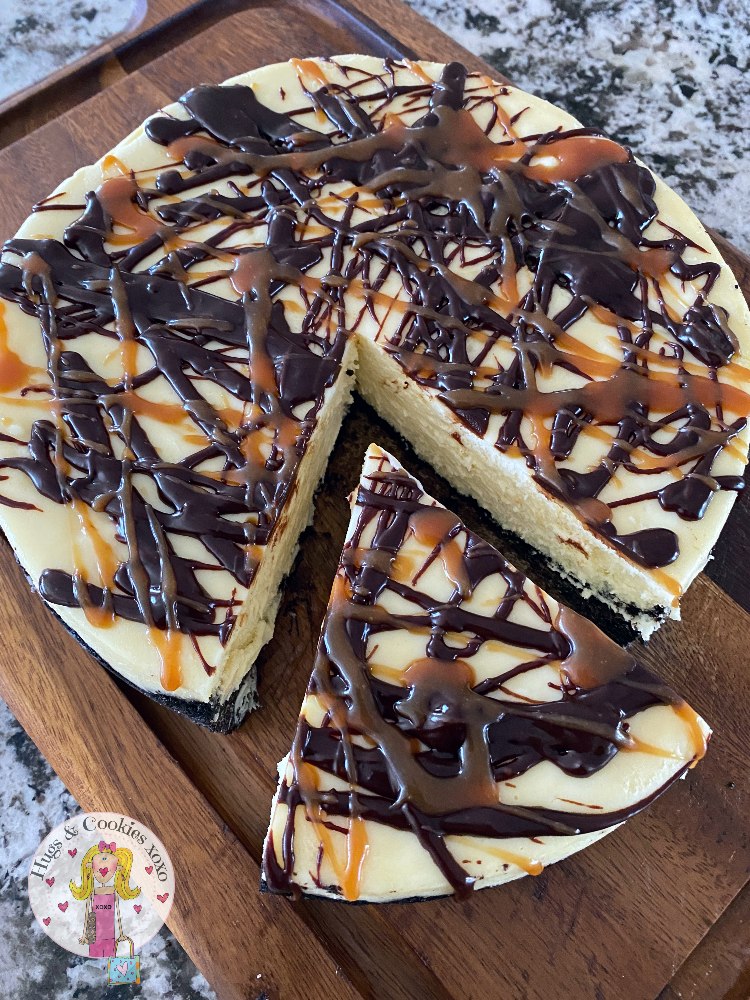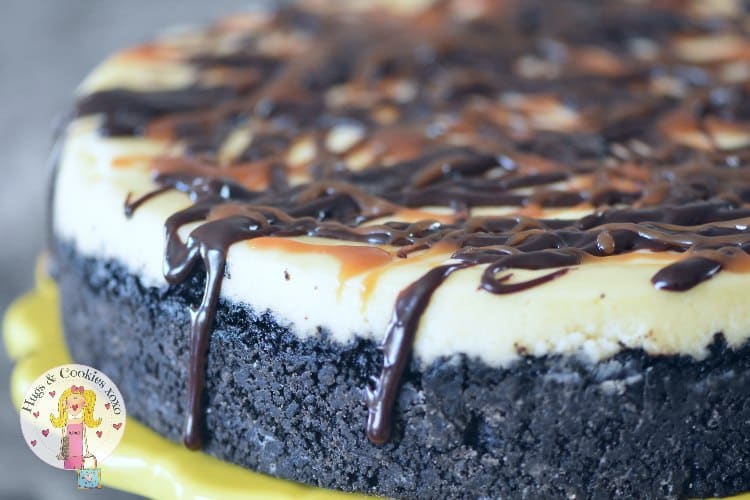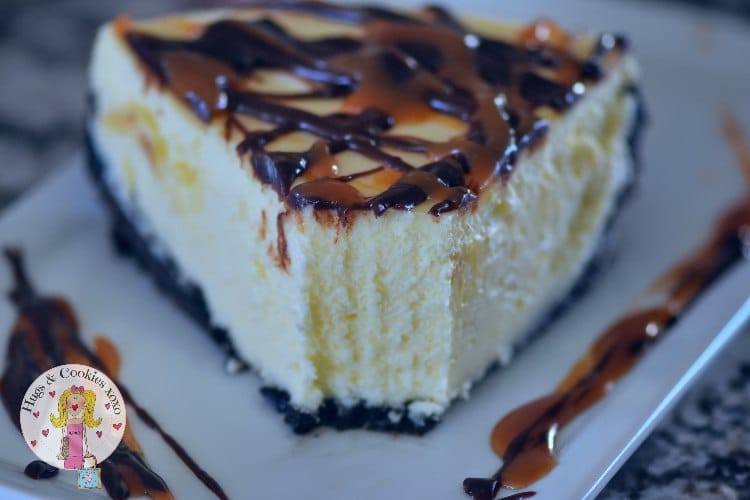 You may need:
Hot Fudge Caramel Cheesecake
Ingredients
Crust
3 c. Oreo Crumbs
8 T. butter (add slowly in case you need less-u want crumbs to stick together but not be soaked-I needed the full 8T.)
2 T. sugar
Cheesecake
Four 8-ounce packages PHILADELPHIA cream cheese, at room temperature
1⅔ cups sugar
¼ cup cornstarch
1 tablespoon pure vanilla extract
2 extra-large eggs
¾ cup heavy whipping cream
Instructions
Spray 9 inch removable bottom pan with pam, line ith parchment and spray again with pam. Preheat oven 300.
Crust
MIx all and press into pan and up sides.
Bake 11-12 mins and cool
Cheesecake
In a large bowl, using an electric mixer fitted with the paddle attachment, beat 1 package of the cream cheese, ⅓ cup of the sugar, and the cornstarch together on low until creamy, about 3 minutes, scraping down the bowl several times.
Blend in the remaining cream cheese, one package at a time, beating well and scraping down the bowl after each.
Increase the mixer speed to medium and beat in the remaining sugar, then the vanilla.
Blend in the eggs, one at a time, beating well after each.
Beat in the cream just until completely blended.
Pour into the crust and place on a baking sheet incase any butter leaks out.
Bake 12 mins at 300.
Lower heat to 225 and bake an additional 100-110 minutes. Do NOT open the oven.
It is done when you press on the oven and you see a slight jiggle but most is set.
Shut heat and leave cheesecake in one hour.
After 1 hour, crack oven door and let sit one more hour.
Then chill overnight.