Lunch Box Chocolate Chip Cookies
This is the perfect cookie packed in your your kid's lunch box! You may want to sneak one into work with your coffee, too! They make a great breakfast! (wink, wink) Hubby loved these, too! They are also not too overly sweet! You may also like Campfire S'mores Deep Dish Cookies and Twix Cookies.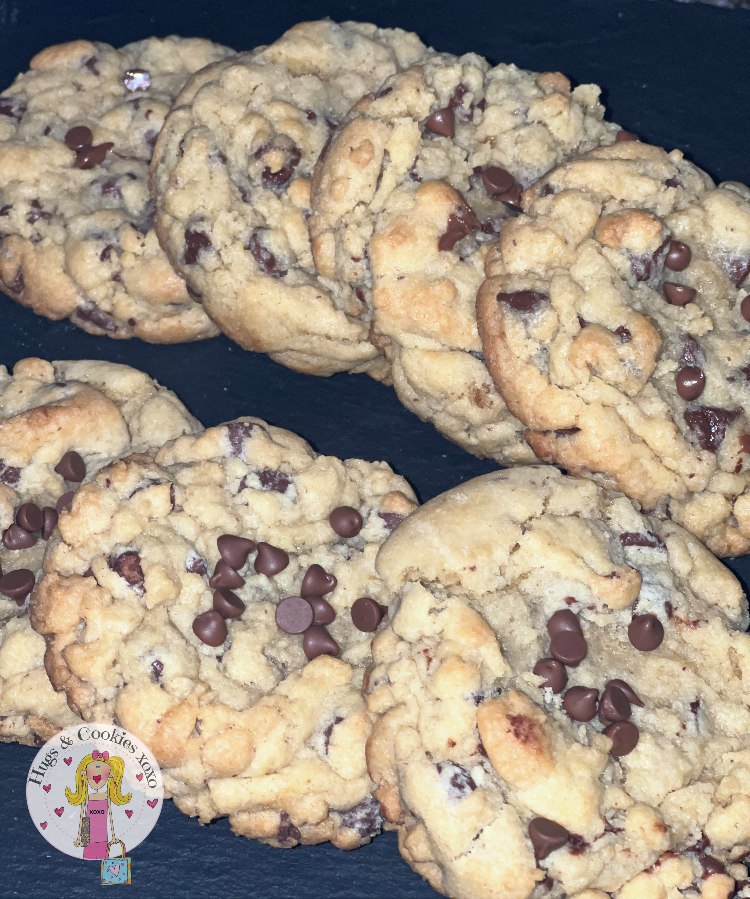 Lunch Box Chocolate Chip Cookies
Ingredients
8 T. salted butter
½ c. sugar
½ c. light brown sugar, packed
1 egg
1½ tsp. vanilla
½ tsp. kosher salt
½ tsp. baking soda
¾ tsp. baking powder
1¾ c. flour
1 c. semi-sweet chocolate chips (I prefer Ghirardelli)
Instructions
Beat butter and sugars.
Add egg and vanilla and combine.
Add dry ingredients to form dough.
Stir in chips.
Chill dough a few hours.
Bake at 350 12-14 mins on parchment lined cookie sheets.
Adapted from
Baked By Rachel